---
ABBDutchFan - 10/3/2017 at 06:55 PM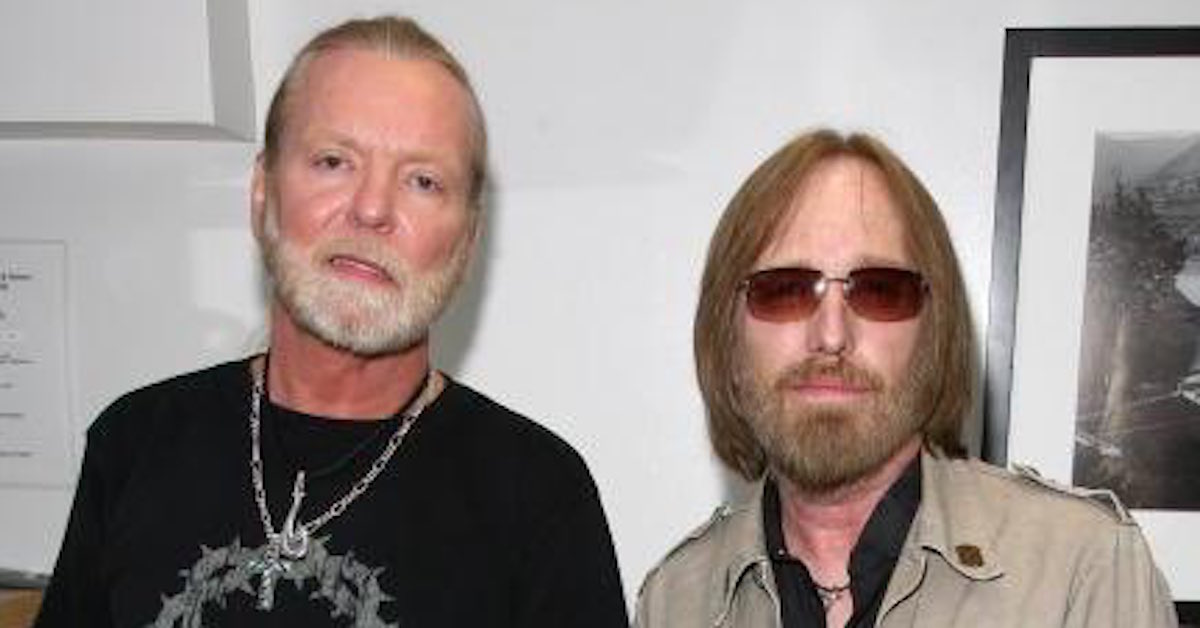 ---
DeadMallard - 10/3/2017 at 08:31 PM

sucks, doesn't it
---
BrerRabbit - 10/3/2017 at 09:32 PM

I was in denial too, until a couple weeks ag, picked up Southern Blood - first few tracks hit me pretty hard.
---
DanB - 10/3/2017 at 11:16 PM

me too
---
willieB69 - 10/4/2017 at 03:31 PM
quote:

---

I was in denial too, until a couple weeks ag, picked up Southern Blood - first few tracks hit me pretty hard.

---


I bought it on vinyl a couple of days after it was released and still cannot bring myself to sit down and listen to it. Too many losses in the last couple of years!
---
BigDaveOnBass - 10/4/2017 at 05:56 PM

Folks, as tough as these losses are, they serve as a reminder that we are all human, and even our musical heroes who have been a part of our lives for so long are not immune to our human frailty. I would have loved for both Gregg and Tom to have lived another 20 years.
---
StratDal - 10/4/2017 at 09:58 PM

Unfortunately, we all come with an expiration date one form or another. The road goes on forever...
---
JimSheridan - 10/5/2017 at 12:57 AM

"Southern Blood" is indeed good medicine, a great album, a fitting final effort. It would be great under any circumstances but doubles in power when we consider the context.
---
gina - 10/5/2017 at 11:01 PM

I'm happy he finally had it together. He finished what he had to do on earth, which is why God called him home at this time. He even reconciled with Dickey before he went. He left no unfinished business. He went out with dignity and honor and a funeral the likes of which Presidents get with people lining the streets showing their respects. Nobody had anything bad to say because everyone understood his struggles and admired how he conquered his demons, and lived the life he dreamed of when it the band had started. He was a Father, a friend, and a mentor to other musicians. Whatever misgivings he had along the way, it all worked out for him, and that's part of his legacy of lighting candles in the hearts of so many. His light will never go out. Like a Fibonacci wave from here to heaven.
---
shep66 - 10/6/2017 at 01:20 AM

You can still be in denial for some unknown reason, or you can actually do something.

https://www.gofundme.com/dr2ks2-las-vegas-victims-fund
---
gina - 10/6/2017 at 10:46 PM

Shep, nobody is denying the seriousness of what happened in Las Vegas, nor would any make a comparison between the loss of those people and the loss of Gregg. Both are different, both impacted people in different ways. Gregg has been a part of many people's lives for a very long time and people have to adjust to a world without him being there. It ain't easy. People are still hurting, and their pain matters too. Try to understand that.
---
StratDal - 10/8/2017 at 11:40 PM

I picked up SB last Friday. When I got home, I loaded it up and gave it a spin. After a few cuts, for all sorts of reasons, I just wasn't in the mood so I put on something else (Jerry Garcia Band live). All good things in all good times.
---